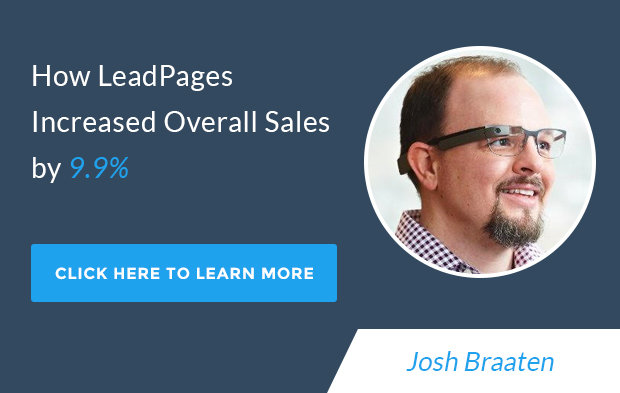 Note: The One, Simple Change That Increased LeadPages' Sales By 9.9% Is Available For Download. 
Click Here To Download
Our Guest:
Josh Braaten is the Director of Website Conversions at LeadPages. His work primarily consists of website projects, content strategy, conversion rate optimization, and website maintenance. He does everything from being the website "janitor" to testing marketing strategies.
A Quick Preview of the Podcast:
How to make your purchase process simpler and more effective
How prospective customers can help find problems with your website
Why usability issues affect your bottom line
To See These Tactics In Action:


 Click Here To Learn How Josh Doubled Traffic & Increased Sales By 9.9% With One Small Change 
To See The Transcript: 
Learn How Josh Utilized User Testing To Find A Website Problem & Create A Solution