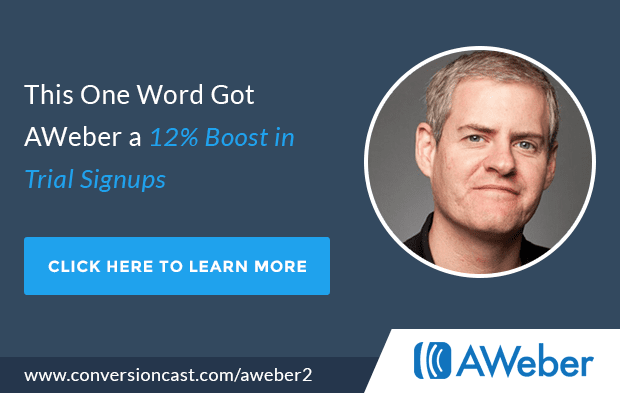 On this episode of ConversionCast, the official LeadPages™ podcast, Hunter Boyle, Senior Business Development Manager for AWeber, explains the "one-word" strategy AWeber used to increase their trial signups 12%.
This episode will show you how to:
Tap into the psychology of your customer while conducting tests
Quickly increase the amount of trial signups you're getting
Implement a test centered around your "quick win" offer
Listen Below to Learn How AWeber Used One Word to Increase Trial Signups 12%
NOTE: AWeber's trial signup strategy is available for download. Click here to get it.