If you want to improve the ROI on your small marketing team's efforts, you'll find a lot of solutions out there: marketing automation, campaign management, tag management, conversion rate optimization, programmatic advertising …
When there are that many "solutions" out there, it creates a new problem. Sorting through them all can start to seem like a full-time job in itself. Here's what happened when ChiefMarTec.com tried to fit every marketing-technology product out there into one image: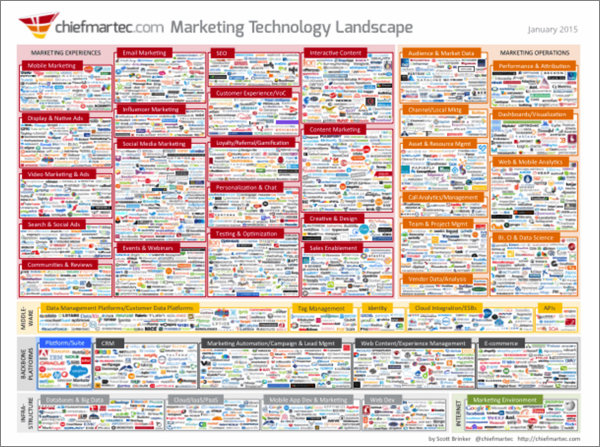 It's intimidating. And maybe that's why, despite all of these innovations, many small marketing teams are still facing the same challenges they were 10 years ago.
If your team is like most small marketing teams, you tend to operate on an extremely tight budget. Any new marketing technology has to be carefully vetted to ensure that it's the right fit for your organization's limited resources—which can take a long time.
Some teams get overwhelmed or frustrated by the process, and try to maximize ROI simply through struggling to become more productive and efficient with the tools they already have.
There's a limit to that approach, though. To push past it, I recommend you take a closer look at one solution that's a bit of an open secret …
It's affordable.
It works for any marketing team (even if the "team" is just one or two people).
It's improved conversion rates and increased ROI in every case I've heard of.
And it's been around for more than 15 years.
Read more "The Easiest Way to Make Your Small Marketing Team More Efficient"