It's quite possible that there's never been a better time to be an independent e-book author.
As Fortune noted last fall, independently published e-books have swiftly been gaining market share over titles from major publishing houses, heading toward nearly 40% of total units sold.
If you've got a book-length idea to share, tools and platforms abound to make the publishing process as simple as possible. The only thing left after that is to market it.
Independent authors can find that part daunting, but it doesn't have to be. One important piece of the puzzle—your landing page—can come together in a matter of minutes when you use our brand new Easy E-Book Sales Page template. Here's a preview of the page: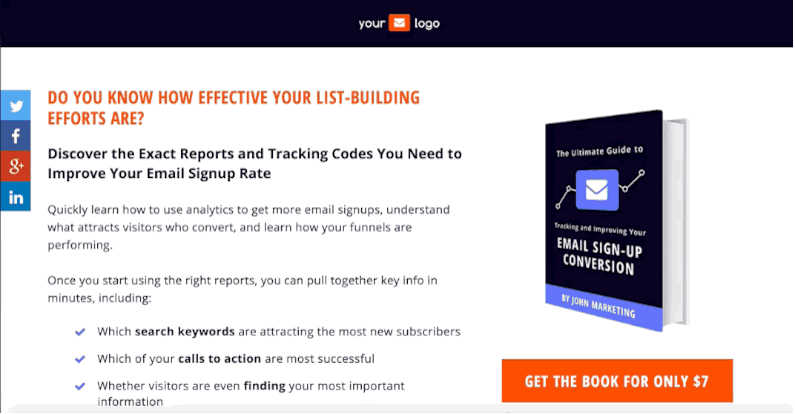 Click below to get your own free copy of this landing page template, or look for it in the standard template library if you already have a LeadPages® account. (If you don't, you'll want to download the files, edit them for your own e-book, and host the page on your website—or pass the template along to your web developer.)

We've designed this template to be incredibly easy to update. All you really need to make it look great is an image of your e-book's cover (or another related image) and some compelling copy—which should be no trouble if you're a writer. If you want to get a bit fancier, there are options for a couple of extras, too.
Read more "[Template Download] Get Customers Hanging on Your Words with This Easy E-Book Sales Page"