Can displaying a warranty affect a page's conversion by almost 85%? In this case, the answer is yes!
Here, we have a split test that Nicolas Norton from The Adamantine System ran to determine if including the warranty-related copy on the following landing page would impact its conversion rate:
In Version B of this page, Nicolas added the following warranty section between the second call-to-action button and the PS: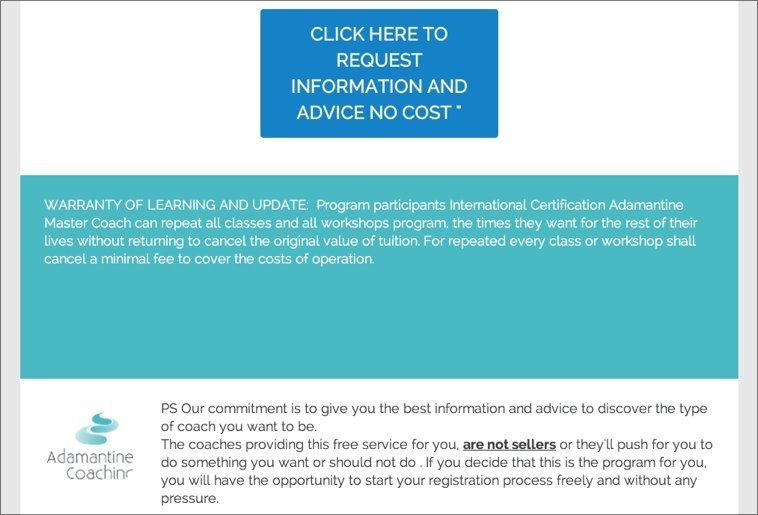 In the battle of page content, warranty copy versus no warranty copy, which version do you think increased this page's conversion rate from 8.72% to 16.10%?
Vote below to reveal the winning split test page and our analysis.
Vote: Which Page Won This Split Test?
Free Download: See Results from 20 of the Best Split Tests We've Featured on Our Podcast, ConversionCast
(Called "The Split Testing Encyclopedia of Results").
It Contains Dozens of More Split Test Ideas, Results, and Insights.)
Click Here

to Download my Free Guide
PRIVACY POLICY: We hate SPAM and promise to keep your email address safe.
YES! Nice call!
Nope! Try Again Next Time!
Winner:
Version B
created an overall increase of 84.59%
How People Voted
Click here to see our take on these results
If you chose Version B, you are correct!
Version B, with a 100% probability of outperforming Version A, generated an 84.59% increase in conversion. Since the warranty copy was the only change made, these results indicate that it was at the root of the major conversion rate boost.
Here are a few speculations as to why Version B outperformed Version A:
Version B's warranty copy relieved customer anxiety around how often the customer can revisit their classes and workshop program.
The warranty copy of Version B was also located in proximity to the Call-to-Action button (at the bottom of the page), a common area where customers may begin to develop doubts about a product or service.
If you offer a warranty of any kind, you should consider testing including it on your landing pages.
What Do You Think?
Did this test's results surprise you? Why do you think Version B increased conversions so dramatically? Leave a comment below and let us know your thoughts.
If you're new to LeadPages™, you should know that all Pro and Enterprise users can run any split test inside LeadPages™ in just five clicks.
Do you have a landing page that you would like to have warranty copy featured on like this one? If so, you can set up the exact same type of test in under a minute. You can also split test copy, colors, backgrounds, opt-in forms, and just about any other change you can think of.
Watch the quick video below for an introduction to enabling split testing on your LeadPages™ account.