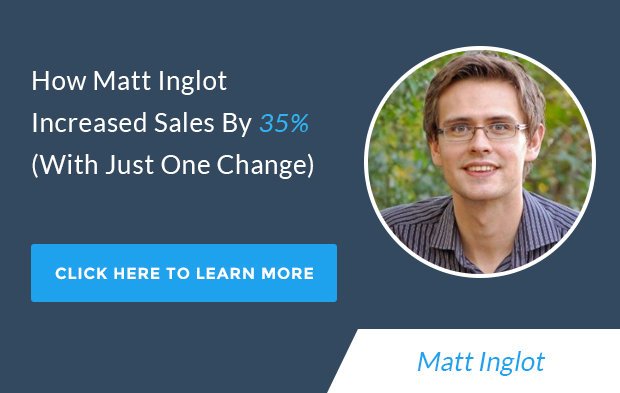 Note: The Handy Tool & Tactic That Significantly Increased Sales Is Available For Download. 
Click Here To Download
Our Guest:
Matt Inglot is the Founder of Tilted Pixel, a web agency that specializes in helping clients increase sales and online conversions. He is also the host of Freelance Transformation Podcast.
A Quick Preview of the Podcast:
How to redesign webpages for maximum conversions
Why you should be using eye-tracking data to optimize your site
The one tool that shows your web elements that are drawing the most attention
To See These Tactics In Action:


 Click Here To Learn How Matt Increased Sales By 35% Using One Simple Tool & Tactic
To See The Transcript: 
Listen To Discover The Minor Change That Dramatically Increased Sales