These days, if I had the opportunity to listen to every marketing podcast I wanted to, I wouldn't have time for anything else.
It's a bit of a paradox. Ultimately, the reason you're listening to marketing podcasts is to grow your business. And yet, if you devote too much time to absorbing information through your earbuds, you may not have time to actually implement all the great strategies you're learning.
That said, there are a few shows I refuse to miss. Whenever a new episode comes out, I'm on it.
Today I'm sharing a selection of the marketing podcasts that I consider "must listens" for entrepreneurs. This is by no means an exhaustive list; there are other shows I really love and highly recommend.
But these are the ones that I've noticed are still a little under the radar. All of the following shows have their own enthusiastic audience, but I don't hear people talking about them enough. You won't see these on all the usual "best podcast" lists yet—though they definitely should be.
I considered two major criteria when writing this post.
1. Overall Value: Does the podcast provide actionable insights that I can use to improve my marketing results?
2. Entertainment: Is it enjoyable to listen to the show? Are the hosts engaging and fun to listen to?
These are qualities I strive to include in every episode of the marketing podcast I host for Leadpages, ConversionCast, and that's especially true when I invite one of our own team members to sit down and share insights into tactics that have worked for us. To accompany this post, I've put together a bundle of 8 episodes starring Leadpages' own marketing experts, which you can download free below:
Download 8 ConversionCast Episodes with Leadpages Marketing Experts
If you have
LeadPages™
, you don't need to download this template – it's already available to you inside your LeadPages account. Just
log in
and you'll see how super easy it is to customize this page in seconds with no technical knowledge or skills, make it mobile responsive, integrate it with your email service provider or CRM, run A/B split tests, and publish it to Facebook, WordPress, or your own server.
It's been my experience that listening to the seven marketing podcasts below more than repays the time you spend listening with substantial business growth.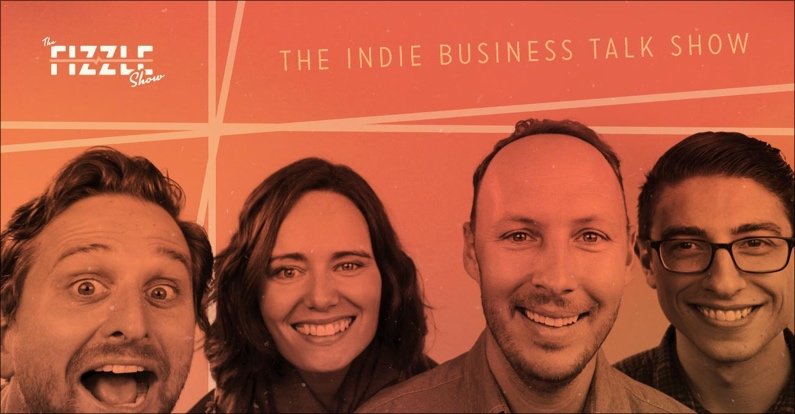 As I mentioned above, for a marketing podcast to be worth listening to, it has to be entertaining. I'm not saying all podcast hosts need to be standup comedians—but if I'm falling asleep while you share pearls of wisdom, I won't listen again.
You'll be hard-pressed to find another business-centric show that's as entertaining as The Fizzle Show. Corbett, Chase, Barrett, and Steph have a unique and wonderful chemistry that means the show never feels crowded, even with four hosts.
Apparently a few people have complained that their random tangents detract from the show, but I couldn't disagree more. I've literally never laughed as much while feverishly scribbling notes as I do while listening to The Fizzle Show.
On top of that, the majority of their wonderful content and wildly personal advice is directly plucked from their vibrant community. They answer questions that real entrepreneurs pose, and as a result, the content is—quite literally—tailored to the listener.
It's definitely more focused toward the solopreneur or small business owner, but folks at large corporations and agencies could benefit from this "in the trenches" show as well.
Start with: Episode 36: When NOT to Argue With Customers About Refunds
2. The Sales Evangelist
If The Fizzle Show is the funniest show for entrepreneurs, The Sales Evangelist is the funniest show for salespeople.
"But wait, Tim—I thought you said this was a list of great marketing podcasts!"
It is. But as marketers and entrepreneurs, we're all in sales.
Every piece of entrepreneurship is selling. Selling them on clicking your link in the search results. Selling them on downloading your lead magnet. Selling them on reading your lead magnet. Selling a candidate on why your company is the right fit for them. Selling your wife on why you REALLY need that first-edition Issue #1 of The Walking Dead. (That one may just be me.)
The Sales Evangelist is a must-listen if you want to learn how to sell without being a jerk. I spent over a decade in every form of sales under the sun, and host Donald Kelly has truly mastered the art of helping you get better. He's funny, the show is actionable, and before long, you'll be saying "I listened to The Sales Evangelist before it got big!"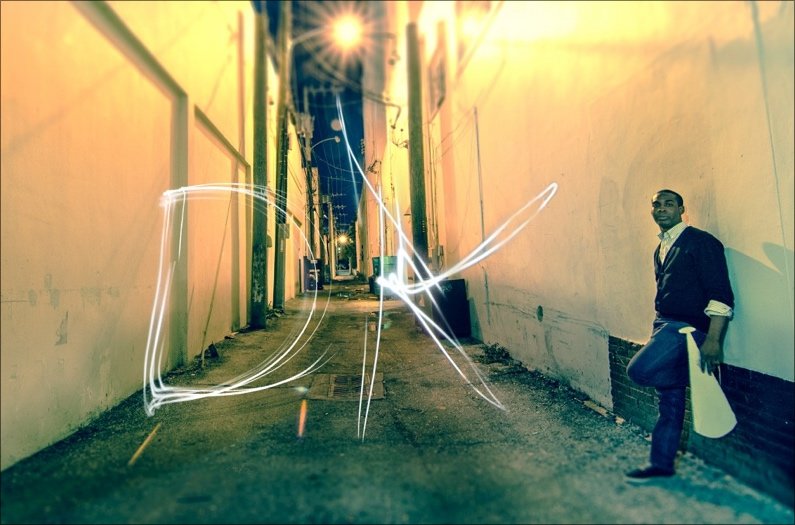 Start with: Episode 292: Don't Be Afraid To Talk About Money
3. The Ray Edwards Show
Oh copywriting, how I love you. When people ask me what the very first skill that they should learn in order to become a successful entrepreneur is, I almost always say "copywriting." It's the gift that keeps on giving.
With that in mind, you'll be hard pressed to find someone better equipped to guide you in your journey to more effective copywriting than Ray Edwards. Ray was a copywriter for Tony Robbins, Jack Canfield and Mark Victor Hansen (creators of the Chicken Soup for the Soul phenomenon), and Jeff Walker, just to name a few. And his sales letters and email campaigns have generated more than $100 million!
That's the kind of guy I want to learn my copywriting from. His solo shows are my personal favorite, but his interviews are also wonderful.
I should note that Ray often discusses entrepreneurship through the lens of his Christianity. It may not be for all listeners, but I find that the insanely valuable advice is worth hearing regardless of your own beliefs.
Start with: Episode 226: 7 Keys To More Effective Copywriting
Full disclosure—I've known host Greg Hickman for years now. Further disclosure—even if I didn't, I would still be this show's biggest fan.
Zero to Scale is basically Greg and co-host Justin McGill documenting their business journey from zero to $100K per month and beyond. What I love about it is that it's not one of those shows where the host goes, "Hey, I'm going to start a business that's all about me talking about the business I'm starting even though I've never started a business. Learn from me!"
No, both Greg and Justin are experienced entrepreneurs with highly successful endeavors under their belts. And just because they're sharing their stories doesn't mean it's all about them. Contained within each episode is highly actionable advice that any bootstrapped startup can seriously benefit from.
They also have the occasional guest (including yours truly). But what I love most about their interviews is that they really get straight to the tactics. What's working, what's not, and how can the audience do the same thing? If you don't take something away from each episode, you weren't listening.
Start with: Episode 90: Growing Your Business Using Webinars with Tim Paige of Leadpages
Like our own podcast, ConversionCast, Perpetual Traffic loves talking about marketing tactics that actually convert.
As its name implies, this show focuses on getting traffic. But it also discusses what you do once a flood of visitors appears on your website. Recent episodes have featured creating the perfect offer, measuring your Facebook campaign's success, and landing page optimization
Hosts Keith Krance, Ralph Burns, and Molly Pittman are treasure troves of guidance for your marketing campaigns, and the guests they bring on are top-notch marketing pros.
I'm a fan of how casually they discuss these really in-depth topics. Even if you haven't been in marketing for many years, you can still get huge takeaways to apply in your own efforts.
Start with: Episode 42: 2 Facebook Campaign Metrics that Drive ROI
If you've ever read, listened to, or experienced anything that Chris Brogan has created, you know that this guy knows what he's talking about. Not only has he created a massively successful business with huge clients (like Staples), he is one of the nicest, most relaxed human beings I've met.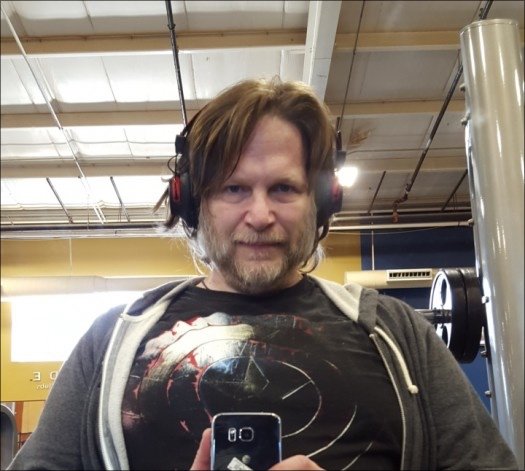 All of that comes through on his podcast, The Owner's Mind. It's equal parts insightful, honest, and motivating. It's mostly focused on (you guessed it) business owners, but like the other shows I mentioned, it's valuable regardless of what role you play in your company.
Topics are pretty varied, including how to stand out, productivity, leadership, and even knowing when it's time to quit. Most episodes are super short (averaging around 15 minutes) which is perfect for getting little nuggets of wisdom while you're at the gym or when you need a break from whatever you're working on.
My favorite part about the show is that you never question Chris' integrity. He tells it like it is, and you can hear his zen-like confidence coming through in a way that's never smug. He's just a guy who's created a lot of success and wants to help his listeners do the same thing.
Start with: Episode 67: Joe Pulizzi on Content Marketing
7. ConversionCast
All right, is it a little cheesy to mention our own Leadpages podcast in a "must listen to podcasts" type of post? Maybe. Probably. But when has cheesy ever stopped me? I have a Brak tattoo, for Pete's sake.
That said—I list it here because I believe in it, and it would be a disservice to you if I failed to mention it. ConversionCast focuses entirely on data-driven marketing tactics. Each episode is 10-15 minutes long and gets right to the point. There's no long backstory on how someone became an entrepreneur. There's no "guru teaching."
You'll hear one specific tactic that works in each episode, along with the real results that tactic got for the guest. It's simple, down and dirty, and focused entirely on providing listeners with an experiment to try for their business.
You can download that episode right here along with seven other episodes featuring experts from the Leadpages team:
Download 8 ConversionCast Episodes with Leadpages Marketing Experts
If you have
LeadPages™
, you don't need to download this template – it's already available to you inside your LeadPages account. Just
log in
and you'll see how super easy it is to customize this page in seconds with no technical knowledge or skills, make it mobile responsive, integrate it with your email service provider or CRM, run A/B split tests, and publish it to Facebook, WordPress, or your own server.
When you download, you'll also get:
Leadpages' Clay Collins on Increasing Our Sitewide Opt-In Rate from 0.5% To 10%
How Bob Jenkins Averaged A 61% Opt-In Rate From Live Events
The 5-Step Funnel Leadpages Used to Get 35,000 Paying Customers (with Chris Davis)
The Sales Video That Converts: How LeadPages Got 158% More Conversions and 163% More Revenue Per View from the Same Sales Video (with Jeff Wenberg)
How Leadpages Increased Overall Sales by 9.9% (with Josh Braaten)
How Leadpages Tripled Webinar Revenue in One Day (Hint: It's Not Due to More Attendees)
As I said at the beginning of this post, there were a lot of other great podcasts I left out: Amy Porterfield, Pat Flynn, John Lee Dumas, Gary V, Jill and Josh Stanton, Michael Stelzner, Andrew Warner, Chris Ducker … it's a pretty amazing time to listen to podcasts.
Do you have a favorite marketing podcast that's not on this list? Tell me in the comments below!