Books are the gateway to personas.
You can tell a lot by what someone is reading (looking at you, 50 Shades of Grey enthusiasts). We read to gain knowledge, expand our minds or even to simply take a break and engage in some imaginative fiction.
We read, and the result of our learnings help us create the products you use every day at LeadPages.
That's why we want to show you what the innovating minds at LeadPages are reading right now.
Things like:
How design can drive product innovation
Why randomness should be embraced and the value of patience
How being a language anarchist can make you a better wordsmith
From Customer Happiness Specialists to Copywriters to Product Engineers, we're going to give you the inside look at what keeps our innovators…well….innovating.
Come peer into our minds, won't you?
Design Driven Innovation by Roberto Verganti
Reader: Brendan Peters, Customer Happiness Specialist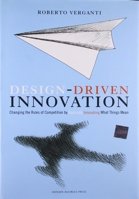 What It's About: Until now, the literature on innovation has focused either on radical innovation pushed by technology or incremental innovation pulled by the market. In Design-Driven Innovation, Roberto Verganti introduces a third strategy, a radical shift in perspective that introduces a bold new way of competing.
Why It's Interesting: This book fits very well with what LeadPages is doing. It is, in essence, about ignoring the market and delivering a product that consumers did not know they wanted. This is accomplished by innovating from the meaning of a product. "Look beyond features, functions and performance and understand the real meanings users give to things." It's an exciting read and I believe it's extremely relevant to LeadPages.
Secrets of the Millionaire Mind by T. Harv Eker
Reader: Jeff Wenberg, Product Educator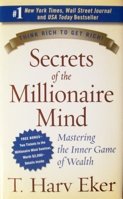 What It's About: The mindset that's needed to grow your wealth. It's not necessarily like a blueprint for building wealth, but more of a mindshift you need to make before you can build and sustain wealth.
Why It's Interesting: The biggest thing I've enjoyed from this book is looking at why you can save save save, then all the sudden wipe out your savings because you didn't incrementally spend a little while you were saving. Building wealth definitely has a yin and a yang.
Brief: Make a Bigger Impact by Saying Less by Joseph McCormack
Reader: Doug Storbeck, Director of Operations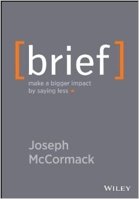 What's It About: Essentially, in this day & age of information, we need to learn to become lean communicators. The average professional receives 304 emails per week and checks their smartphones 36 times an hour and 38 hours a week. This inattention has spread to every part of life. The average attention span has shrunk from 12 seconds in 2000 to eight in 2012.
Why It's Interesting:While I don't recall how I came across this book, I now completely understand why infographics have become all the rage. They clearly & concisely get the point across with very tight messaging. When it comes to communicating, with the right amount of preparation, you really can say more with less.  Since reading it, I've incorporated this principle in my messaging – both verbal and written.
Voyages in America: A Story of Homes Lost and Found by James Robinson
Reader: Sarah Chaussee, Web Designer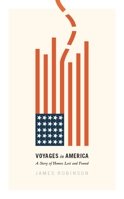 What It's About: The book is about a New Zealander who moved to America around 2009. He talks about the cultural differences between the 2 countries, how he both fits in and stands out, his internal battle with where he considers home and why, and all the mix of emotions that comes with moving across the world while his friends and family are still back in his home country.
Why It's Interesting: I chose to read the book because it relates closely to what I experienced when I moved to New Zealand for nearly 4 years. It is incredibly interesting to read about it from a Kiwi's point of view, doing the same thing (even during the same years) as I did. He points out some of the same differences I noticed, as well as articulating the ever changing emotions he feels throughout his new everyday life in the States. The book is funny, sad, and entertaining with dashes of satire mixed in. A good read for anyone who's ever moved away from home.
Breakthrough Advertising by Eugene Schwartz
Reader: Tim Paige, Conversion Educator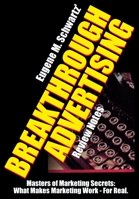 What It's About: Eugene is one of the most famous and most successful copywriters of all time. This book is his manifesto on how to craft compelling, high converting sales copy.
Why It's Interesting: I had just recently started reading it on a recommendation from our CEO, Clay. I believe copywriting is one of the most essential skills for any entrepreneur or marketer to master, and as such, I am on a journey to do just that.
Ask any skilled copywriter what books they can attribute to their prowess and most will include this book in their top five. In only the first quarter of the book, I've already picked up a few points that, although I've known them for a while, act as a great refresher.
Here's a great example: "The physical part of your product is of value only because it enables your product to do things for people." A lot of times, when writing copy, we can get caught up in product details — what it does, how it's different from other products on the market — when in fact we need to focus on what major impact it will have on peoples' lives.
How To Write A Novel Using The Snowflake Method by Randy Ingermanson
Reader: Halina Goldstein, Customer Happiness Specialist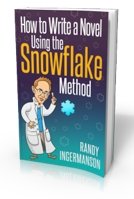 What It's About: The idea is to develop the novel through 10 stages, in a way that on one hand is systematic and on the other hand is all about creativity, psychology and that special magic that keeps the reader turning pages. The method turns a complex process into a quite simple one — like eating the proverbial elephant one delicious bite a time (not that I've ever tasted an elephant, or plan to).
Why It's Interesting: The book definitely provided me with a tool I needed for my novels-in-progress. But there's more to it. The book is a novel itself, an adventure about a woman who learns how to write a novel. But at the same time it shows you step by step how to use the method – and there is also a set of instructions that you can use directly next time you write.
Last but not least, it's an insightful and powerful approach in general. The feeling I have is that there are some elements there that can be useful and inspiring next time you plan a series of blog posts – or perhaps even a product launch, who knows…
The Pleasure of Finding Things Out by Richard Feynman
Reader: Ray Aguilar, Director of Product Development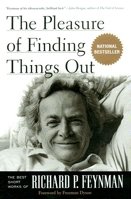 What It's About: This book is a collection of short scenarios in and around Richard Feynman's life as a physicist. Stories include anecdotes from walking home from the grocery store, to overcoming science obstacles around light and matter. The point of the book seems to be that the process surrounding discoveries is more telling and fun than the actual solutions to the problems themselves.
Why It's Interesting: I like reading anything I can get my hands on from Richard Feynman. Mainly because he seems to be one of the greatest thinkers of our time. Like the book states, it's less about the solutions you find, and more about what we do in our everyday lives to get to that solution. So instead of finding a cure to cancer, if we could understand how cells work, it gives us the cure to cancer.
I can find a solution to a problem and get a new feature rolled out the door. But does that really help us when there is a bucket with 1000 other features we have to build? I've come to the realization that the best way to deal with your problems is to not deal with them at all.
By that I mean, circumventing a problem or knowing exactly how to problem solve is the fundamental idea behind leading an industry with innovation. We can never lead the industry if we follow the same path everyone else is on. Richard Feynman seems like he would have been the ultimate problem solver.
Moneyball (Again) by Michael Lewis
Reader: Andrew Scherr, Paid Media Manager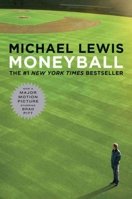 What It's About: Popularized by the hit 2011 movie starring Brad Pitt and Jonah Hill, Moneyball focuses on Billy Beane, the Oakland Athletics baseball team and their analytical approach to building a baseball team.  Although the movie is one of the few that lived up to the book, the book gives a much more detailed account of the history and basis of the sabermetrics movement.
Why It's Interesting: My main takeaway is that the more you can make "black and white" decisions and let numbers drive your business, whether in baseball or marketing, the better off you'll be.
As a "numbers nerd" at heart, I relate very closely to the the main "analytical thinking" theme that the book covers.  Although running a baseball team and running a paid media campaign look very different at first glance, there are actually a lot of similarities.  Sometimes the strongest, tallest, fastest athletes don't live up to expectations.
Likewise, there are many times that the best written and designed ads simply don't perform as planned.  In both instances, you're much more likely to succeed believing the numbers than you are believing your gut and eyes.
Energy Medicine: Balancing Your Body's Energies for Optimal Health, Joy and Vitality by Donna Eden
Reader: Tiffany Lewandowski, Technical Recruiter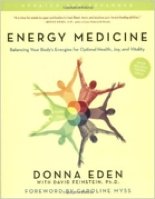 What It's About: This book is about connecting the metaphysical energies with the physical energies, enabling us to heal, renew and revitalize our entire beings through thought and touch.
Why It's Interesting: I just have a great appreciation for how powerful our bodies actually are – mentally and physically, it's always amazed me! This book is a great way to explore the concepts of energy testing and the twin concepts (Kinesiology & touch), chakras, auras, energy flows, neurovasculars and daily techniques/exercises.
Start With Why by Simon Sinek
Reader: Kevin Raheja, Business Development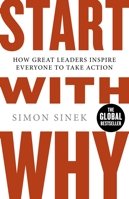 What It's About: It touches on what motivates people to do things and how that relates into effective leadership. I started reading it because I watched the author, Simon Sinek, give an amazing TED talk.
Why It's Interesting: As a marketer, I've always been very interested in the psychology of what motivates people. This is a fascinating book that I haven't learned much from yet, because I'm on page 72, but if you check out the TED talk and enjoy it you may want to read this book. Success happens when you motivate with "why," which is the overlying principal.
The Dog Stars by Peter Heller
Reader: Will Hoekenga, Copywriter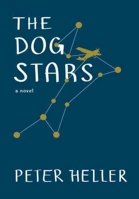 What It's About: The Dog Stars is a post-apocalyptic novel (often compared to Cormac McCarthy's The Road) about one of the few survivors of a global epidemic, Hig, who now lives in an small, abandoned airport with his dog, Jasper, and a cantankerous gun-nut named Bangley.
Hig and Bangley, though very different, have an unspoken symbiotic relationship in which Hig "secures their perimeter" by flying an old Cessna around to monitor their surroundings, and Bangley does the dirty work of taking out any unwanted visitors (which basically means all visitors, no questions asked).
Why It's Interesting: Though you won't find direct "marketing takeaways" from a book like this, I've found that exceptional fiction can serve as a window into human behavior, psychology, and motivations.
A great novel offers you creative space you can throw all of your experiences and knowledge onto, and mix them up in new ways you might not be able to experience in real life. Fiction is an opportunity for empathy, which is something every marketer needs to be able to access.
The Gambler by Fyodor Dostoyevsky
Reader: Tim Ryan, Quality Assurance Analyst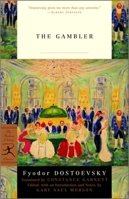 What It's About: A self confident young Russian tutor is in love with the rich daughter of a general. However, the family's money is running out fast, and the coy daughter is employing/forcing the tutor to play roulette with her remaining fortune for reasons she will not disclose.
Why It's Interesting: The primary take away (thus far) has been the personal  interactions between the daughter, tutor, and a third individual staying with the general, who is also madly in love with the daughter. Words not said sometimes mean more than those spoken, and demeanor during human interaction (social nuances) can reveal more about an individual's intentions than any other outlet for communication.
The Drunkard's Walk: How Randomness Rules our Lives by Leonard Mlodinow
Reader: Sean Bestor, Copywriter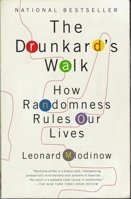 What It's About: In this irreverent and illuminating book, acclaimed writer and scientist Leonard Mlodinow shows us how randomness, chance and probability reveal a tremendous amount about our daily lives, and how we misunderstand the significance of everything from a casual conversation to a major financial setback.
Why It's Interesting: This is a pretty heavy book to read, especially if you're like me and your mind lives more in the artsy area than the analytical one. However, there's really great stuff in here about chance and probability, with one main implicit lesson standing at the forefront:
You must have patience. The uncontrollable flow of randomness produces ups and downs, so it takes patience to see the true results of invested, long-term efforts.
Raving Fans: A Revolutionary Approach to Customer Service by Kenneth H. Blanchard
Reader: Julia Rot'gers, Customer Happiness Specialist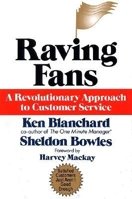 What It's About: This book is about exceptional customer service. It's an easy read and is more a book of inspiration than a step-by-step process. It's hard not to get lots of new ideas on how to serve your market when reading this book.
Why It's Interesting: I learned to always be looking for ways to create "magic moments" for your customers and become raving fan worthy.
The Horologicon & The Etymologicon by Mark Forsyth
Reader: Jay Kariesch, Customer Happiness Specialist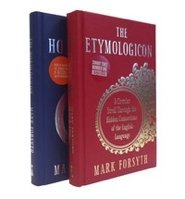 What They're About: Mark Forsyth takes readers on a trip through the history of words.
The Horologicon is a lost and found for words that no longer exist within our modern English lexicon. Often times referencing obscure vernacular and print materials, Forsyth illustrates beautifully how language has evolved, what it has left behind, and why prescriptivists are a sad bunch. Really, it's a print-museum of forgotten words.
The Etymologicon explores, well, the etymology of words. For example, in Miltonic Meanderings he writes:
We rely on Milton. For example, he invented space travel, or at least made it linguistically possible. The word space had been around for centuries, but it was Milton who first applied it to the vast voids between the stars.
Why They're Interesting: Years ago I made eye-contact with a man on the streets which prompted what blossomed into a conversation. He spoke in a German accent, akin to Werner Herzog, and he had a bizarre fascination with alliteration. He would say grammatically correct sentences that didn't make sense within the context of a conversation, but he spoke in a constant barrage of wordplay.
This is who he was.
I had always been fascinated with words, but at that point the context of my fascination had changed. How could so few people be as colorful as this man? People say nothing objectively fascinating. People speak to communicate — they don't speak to find the pleasures of language.
This man was objectively fascinating with no requirement of continuity to understand it. He didn't make sense. I don't want to make sense. This man was a language anarchist. I want to be a language anarchist.
The Fountainhead By Ayn Rand
Reader: Micah Zontelli, Customer Happiness Specialist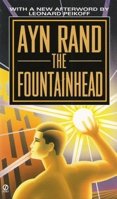 What It's About: The Fountainhead is about one architect, Howard Roark, who chooses to struggle in obscurity and individuality rather than give into what society believes to be modern.  He deeply believes that it is superior to be your own and create something new instead of trying to continually replicate the work of others.
Why It's Interesting: Innovation comes from creativity and the willingness to try something new. You can always push the envelope further to create a better product and brand yourself as an individual instead of going with the flow and looking like everyone else. Society is more likely to remember risk takers.
The Cosmic Cocktail by Katherine Freese
Reader: Jared Maplethorpe, Web Developer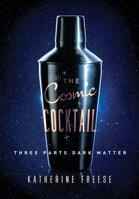 What It's About: The Cosmic Cocktail presents both a historical overview and modern interpretation of humanity's scientific understanding of the cosmos. Freese concentrates on highlighting the human side of astrophysics, describing historical events through the perspective of individual scientists, as opposed to merely publishing the hard facts.
Why It's Interesting: As bizarre as it sounds, we still don't know what the universe is made of. In fact, physical matter (things made up of atoms) may comprise as little as 5 percent of the universe! The additional matter, known as "dark matter" and "dark energy," likely make up the other 95 percent. But, there's a catch: no one has yet detected dark matter nor dark energy. We only believe these exist because, if they didn't, we would need to adjust Einstein's theory of relativity.
What Are You Reading Right Now?
We love to read. And we want to read what YOU'RE reading, too. Drop your book in the comments below and tell us why it's such a killer read!