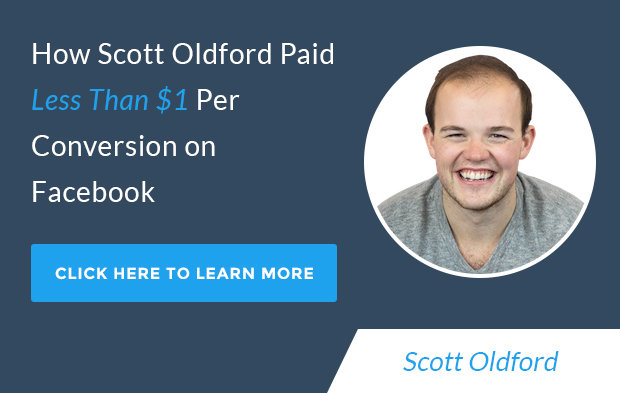 Note: The Strategic, Yet Simple Tactic That Cost Less Than $1 Per Lead Is Available For Download. 
Click Here To Download
Our Guest:
Scott Oldford is the Founder of Infinitus where he and his team help entrepreneurs in the $100,000 – $500,000 revenue per year range implement multi-tier, intelligent marketing funnels. Infinitus addresses three different behaviors in prospects that serve as the foundation of the  funnels they implement. Scott is also writing a book titled Relevancy where he speaks on reframing marketing today.
A Quick Preview of the Podcast:
How to identify prospects at different stages of awareness & why it affects your bottom line
How to create funnels that are relevant to potential customers
How to get lower cost per leads and higher conversion rates
To See These Tactics In Action:
 Click Here To Learn How Scott Used A Three-Pronged Tactic To Pay Less $1 Per Facebook Lead
To See The Transcript: 
Learn How Scott Used A Multi-Part, Simple Tactic To Pay Less Than $1 Per Lead On Facebook