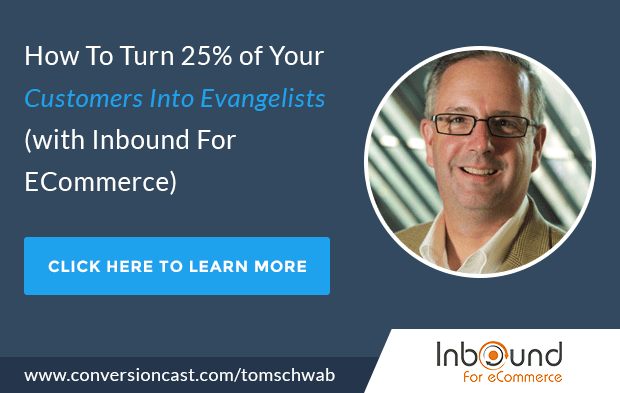 Note: The Exact Guide Inbound For Ecommerce Follows To Encourage Promotion Is Available For Download. 
Click Here To Download
Our Guest:
Tom Schwab runs Inbound For Ecommerce, a consulting agency that helps high potential customers implement inbound marketing strategies. Inbound For Ecommerce facilitates their clients' marketing efforts by giving them tools to attract visitors, engage leads, and delight customers.
A Quick Preview of the Podcast:
The most important tool to measure customer satisfaction
How customer satisfaction relates to growth and profitability for your business
How to create a Net Promoter Score email that will encourage participation
To See These Tactics In Action:

Click Here To See The Exact Method Inbound For Ecommerce Uses To Encourage Promotion For Their Clients
To See The Transcript: 
Listen To Discover The Exact Method Inbound Uses To Create Promoters