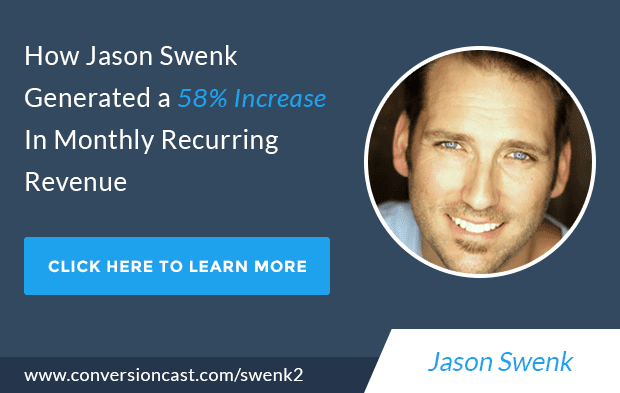 Note: The Exact Marketing Tactic Jason Used To Get 13 Times More Product Sales Is Available For Download. 
Click Here To Download
Our Guest:
Jason Swenk has been in the digital marketing space for over a decade, pioneering marketing tactics to increase conversions. He helps marketing agency owners and online marketers that create websites and social media campaigns and teaches them how to increase cash flow, get more conversions, and get more qualified leads.
A Quick Preview of the Podcast:
How to create a marketing campaign without using a complicated process
Why you need to be engaging prospects differently
The number one method Jason uses to convert people into paying customers
To See These Tactics In Action:

Click Here To Learn How Jason Simplified A Marketing Process That Increased Monthly Revenue By 58%
To See The Transcript: 
Listen To Discover The Process That Helped Jason Swenk Increase Monthly Revenue By 58%