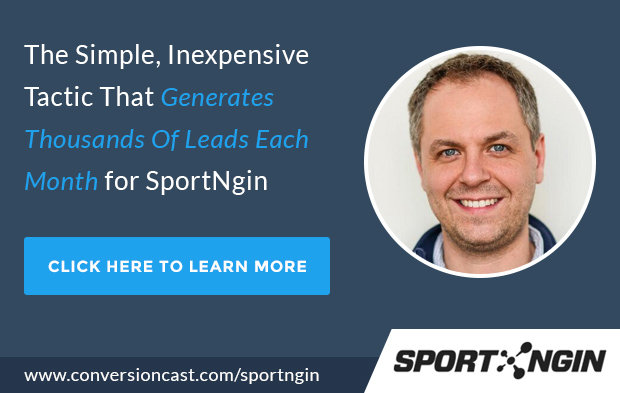 Note: The Simple Strategy That SportNgin Used To Generate Thousands Of Leads Per Month Is Available For Download. 
Click Here To Download
Our Guest:
Jim Dahline works for SportNgin, a software/technology development company that creates applications for administrators, coaches, and managers of youth sports and amateur sports organizations. At SportNgin, their goal is to alleviate the gamut of administration activities of these administrators, coaches, and managers that are usually volunteers. They specifically build systems for payment processing, registration, website management, scoring , etcetera so these volunteer coaches/managers can spend more time working with athletes. SportNgin aims to educate sport volunteers on processes they need to know to keep their organization running smoothly.
A Quick Preview of the Podcast:
How to market to difficult-to-reach prospects
The 3 things you need to increase social reach and leads
What to be aware of when running an online contest
To See These Tactics In Action:

Click Here To Learn How SportNgin Gets Thousands Of Leads Through One Tactic
To See The Transcript: 
Listen To Discover The Strategy SportNgin Repeatedly Uses To Get Thousands Of Leads Per Month