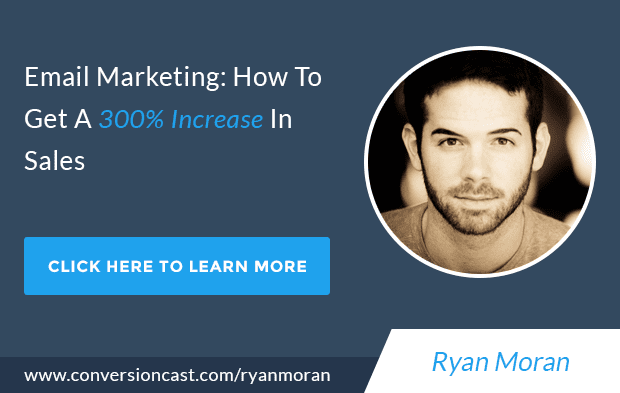 Note: The Simple Strategy That Boosted Sales Via Email By 300% Is Available For Download. 
Click Here To Download
Our Guest:
Ryan Moran produces a podcast titled, Freedom Fast Lane, where he runs high level events and workshops for entrepreneurs. Ryan is known for putting together an annual high-end event where he secures top level industry leaders to speak. He also runs a men's fitness company based on amazon.com.
A Quick Preview of the Podcast:
How to get people to convert via email
How to make your email marketing scalable
The essential elements needed to clearly communicate your offer
To See These Tactics In Action:

Click Here To Learn How To Apply The One Email Marketing Tactic That Tripled Ryan's Results
To See The Transcript: 
Listen To Discover The One Tactic That Immediately Got Ryan A 300% Increase In Sales