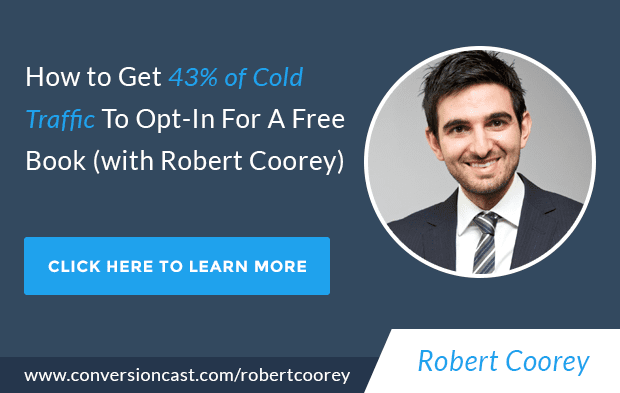 Note: The Exact Guide To Create Robert's High Converting Landing Is Available For Download. 
Click Here To Download
Our Guest:
Robert Coorey is the Director of Global Business at E-Web Marketing, a Reality TV pilot host, and the Author of Feed A Starving Crowd, a marketing strategy book that helps you implement inexpensive, yet effective marketing tactics in your business. He custom designed a unique landing page (feedastarvingcrowd.com) for the launch of his marketing ebook from scratch that got him a 43% conversion rate on cold traffic!
A Quick Preview of the Podcast:
How to create a high quality, custom landing page for launching a product
The elements you don't want to forget on your landing page
What Robert's real goal was for his landing page
To See These Tactics In Action:

Click Here To See The Exact Method Robert Coorey Used To Achieve His Highest Converting Landing Page
To See The Transcript: 
Listen To Discover The Exact Method Robert Coorey Used To Convert Cold Traffic At 43%