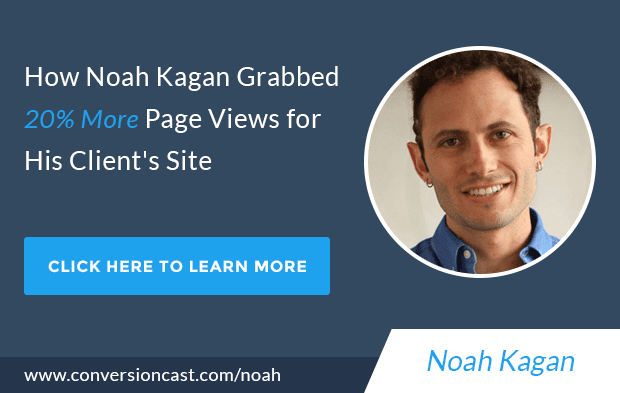 Note: The Exact Tool Noah Used To Help His Client Increase Web Traffic Is Available For Download. 
Click Here To Download
Our Guest:
Noah Kagan previously worked as an early employee at Facebook and Mint, but had a desire to promote intriguing web products on his own. He is an innovative and risk taking entrepreneur/marketer that now runs a few websites that he helped create: App Sumo, Sumo Me, and OK Dork. Noah talks specifically about Sumo Me, a website that provides free tools for marketers to grow their sites, and how it helped a client achieve significantly increased traffic.
A Quick Preview of the Podcast:
How to create a pleasant user experience on your website
Why you need your website to be mobile responsive
How to implement an app that is proven to increase web traffic
To See These Tactics In Action:

Click Here To Learn How One Simple Tool Can Instantly Attract More Visitors
To See The Transcript: 
Listen To Discover The Exact Strategy You Need To Be Using To Increase Page Visitors