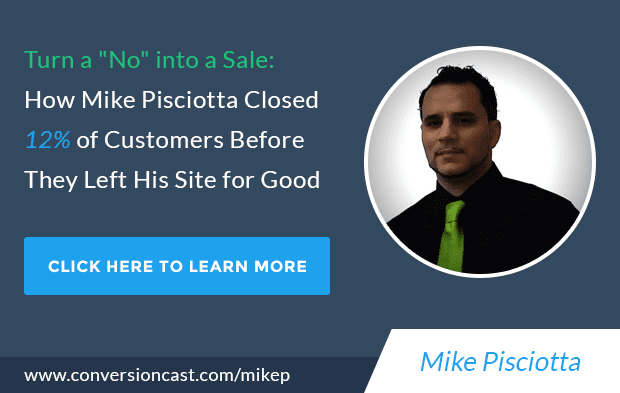 Note: The "Exit" Funnel Strategy Mike Used To Close 12% Of Prospects Is Available For Download. 
Click Here To Download
Our Guest:
Mike Pisciotta, a self-proclaimed funnel fanatic, runs Marketing Your Purpose with his wife, Robin. They are marketing strategists that help clients with online marketing tactics such as Facebook advertising and funnels.
A Quick Preview of the Podcast:
Why prospects reject purchasing live event tickets online
How to convert prospects after they have said no to an offer
How to utilize your Thank You page as an opportunity to sell (without forcing it)
To See These Tactics In Action:

Click Here To Learn How To Apply The Exact Funnel Strategy That Helped Mike Close 12% Of Prospects  
To See The Transcript: 
Listen To Discover The Funnel Strategy That Took 12% Of Prospects From Rejecting To Purchasing