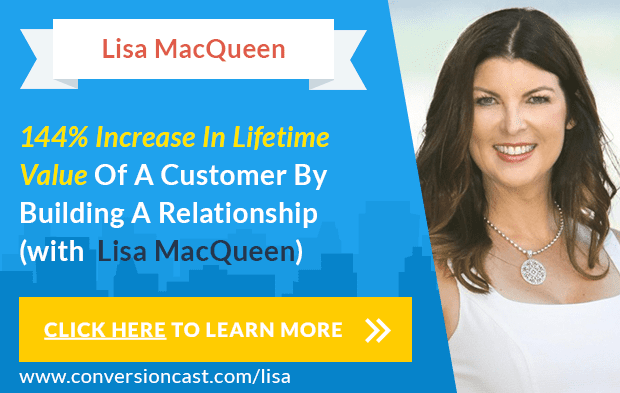 Note: The Exact Strategy Lisa Used To Increase Customer Loyalty Is Available For Download. 
Click Here To Download
Our Guest:
Lisa MacQueen is the Infusionsoft Small Business ICON award winner for 2014. She owns  a business with her husband called Clean Corp, which is a commercial cleaning company.  She is an automation expert, especially through using Infusionsoft, that helps businesses grow and become scalable.
A Quick Preview of the Podcast:
How to use modern technology on an old fashioned communication tool
Why following up with costumers needs to be automated
The 3 essential tools you need to achieve customer loyalty
To See These Tactics In Action:

Click Here To Learn The Strategy That Lisa MacQueen Used To Grow & Retain Her Customer Base
To See The Transcript: 
Listen To Discover The Exact Strategy Lisa MacQueen Used To Increase Customer Lifetime Value By 144%