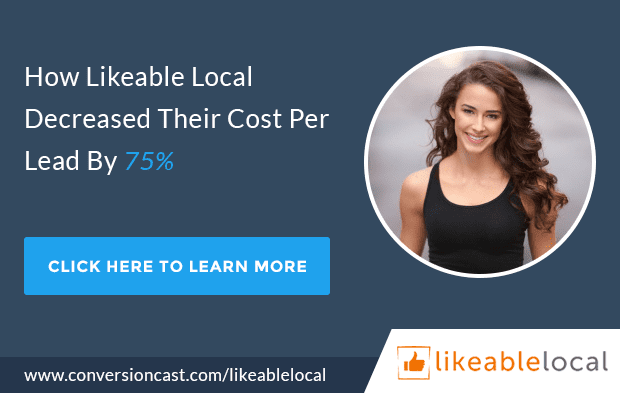 Note: The Exact Social Media Strategy  Likeable Local Used To Decrease Cost Per Lead Is Available For Download. 
Click Here To Download
Our Guest:
Nicole Kroese is the Director of Marketing and Partnerships at Likeable Local, a software solution company that helps small businesses and entrepreneurs scale their social media efforts. They provide services in content creation and curation, scheduling and posting, automatic Facebook advertising, enhancing tweets and LinkedIn posts, and driving conversions/referrals. Nicole primarily focuses her team on lead generation and a nurturing sales approach. She also seeks out strategic partners to provide valuable content, conduct webinars, and take mutual advantage of each other's networks.
A Quick Preview of the Podcast:
How to optimize your social media marketing efforts
2 best practices while setting up Facebook Ads
How to market on Facebook without sacrificing your conversion rate
To See These Tactics In Action:

Click Here To Learn The Social Media Marketing Strategy That Decreased Cost Per Lead By 75%
To See The Transcript: 
Listen To Discover How Likeable Local Converted At The Same Rate, But It Cost Them 75% Less