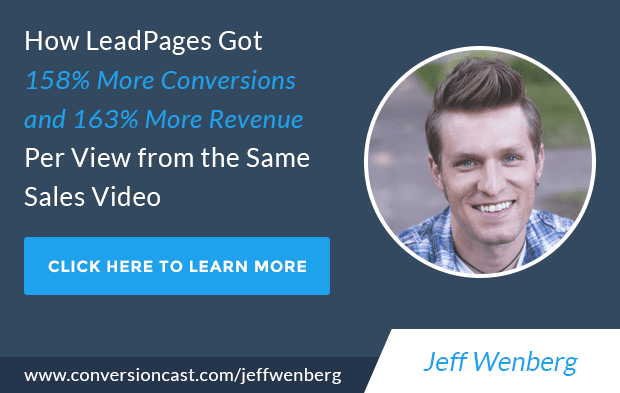 Note: The Exact Strategy LeadPages Used To Exponentially Boost Conversions & Revenue Is Available For Download. 
Click Here To Download
Our Guest:
Jeff Wenberg is the Head Product Educator at Lead Pages where he creates videos and tutorials. Before being recruited by Clay Collins to work for LeadPages, he owned a business built around video and voice work. Jeff is the voice behind many tutorials and has helped produce 350 videos at LeadPages to date.
A Quick Preview of the Podcast:
The exact elements that contributed to a high converting video
How to upgrade your videos without spending a lot of money
How to observe your audience in order to reflect their needs in your video
To See These Tactics In Action:

Click Here To Learn How To Convert With Video (Jeff's Top 3 Tricks Included)
To See The Transcript: 
Listen To Discover The Video Strategy That Dramatically Increased Conversion Rate & Revenue