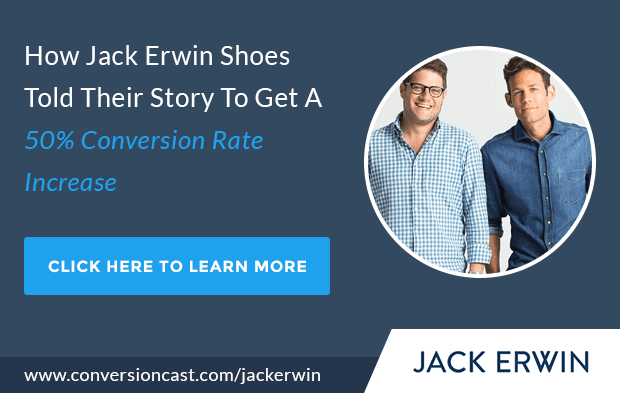 Note: The Exact Strategy & Steps Jack Erwin Used To Tell Their Story Is Available For Download. 
Click Here To Download
Our Guest:
Ariel Nelson and Lane Gersin are the men behind Jack Ewrin (jackerwin.com), an innovative, trendy, yet affordable shoe company. They created Jack Erwin to solve the problem for men that wanted a fashionable shoe that was reasonably priced, which didn't seem to exist in the marketplace. They decided to start Jack Erwin to provide men with fashionable and reasonably priced shoe options sold directly to them- no middlemen in the process. Their method is simple, make shoes for $100 and sell for $200. They launched a little more than a year ago in 2013, but have gained tremendous traction nonetheless.
A Quick Preview of the Podcast:
How to use brand messaging in your email marketing
Why you shouldn't send people directly to your product page
3 email tactics to help you tell your story about your brand
To See These Tactics In Action:

Click Here To Learn How Jack Erwin Significantly Increased Their Conversion Rate & Email Subscribes
To See The Transcript: 
Listen To Discover The Storytelling Strategy That increased Jack Erwin's Conversion Rate