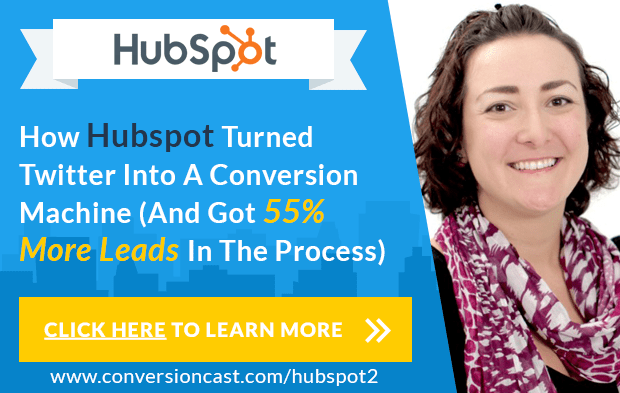 Note: The Exact Tactic That Helped Hubspot Increase Their Twitter Leads By 55% Is Available For Download. 
Click Here To Download
Our Guest:
Ellie Mirman is the Inbound Marketing Funnel Manager at Hubspot (http://hubspot.com). Hubspot is an all-in-one inbound marketing software platform that offers social media, email marketing, segmentation, blogging, and other inbound tools to facilitate businesses' online marketing efforts. Hubspot serves to  increase customer's online presence through helping them attract and convert potential leads. Ellie talks specifically about some of Hubspot's social media practices that have unexpectedly increased their leads.
A Quick Preview of the Podcast:
How to take advantage of Twitter to massively increase leads
Why Twitter is a smart investment of your time
The #1 key to generate leads in digital marketing
To See These Tactics In Action:
Click Here To See The Twitter Tactic That Hubspot Used To Increase Leads By 55%

To See The Transcript: 
Listen To Discover How Hubspot Increased Leads By 55% Through Twitter