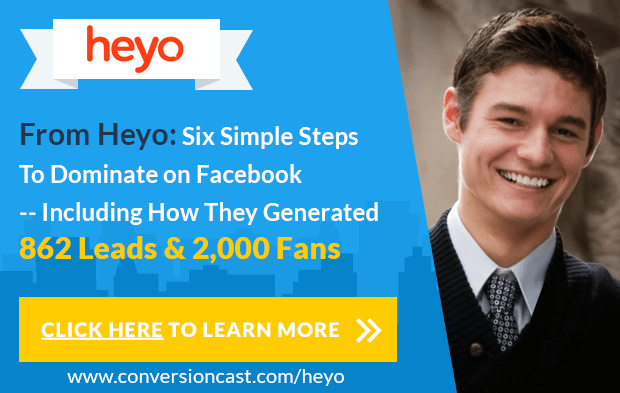 Our Guest:
Nathan Latka is the founder and CEO of Heyo — which is a social marketing platform designed to help upper level marketers and solopreneurs to achieve high conversions on Facebook. They've got a massive focus on getting results for their customers and have a ton of data surrounding what works on Facebook.
A Quick Preview of the Podcast:
How to avoid getting your entire Facebook account deleted when posting a contest.
The exact placement of the best converting elements of a contest landing page.
Why giving away an iPad could cost you subscribers.
To See This Tactic In Action:
Click Here To See The Template — It's broken down into the individual elements so you can start dominating on Facebook right away.

To See The Transcript:
Listen To Dominate on Facebook: