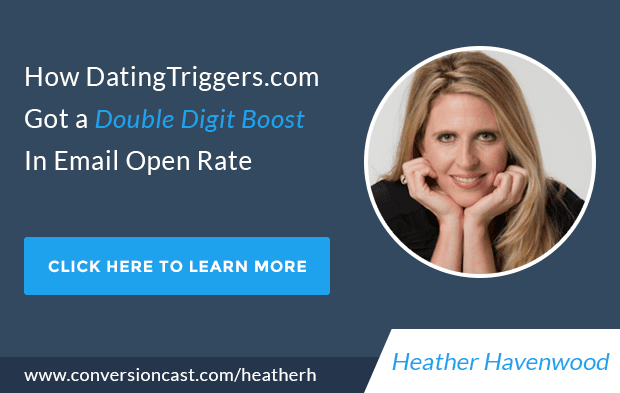 Note: The Unique Yet Unexpected Strategy That Increased Heather's Open Rate To Double Digits Is Available For Download. 
Click Here To Download
Our Guest:
Heather Havenwood offers business coaching under her head website heatherhavenwood.com, but she also runs a business at datingtriggers.com that she started about 7 years ago. It is a niche business in the dating industry where she helps men over 40 get back into the dating scene and coaches them on how to talk to women.
A Quick Preview of the Podcast:
How to email your audience multiple times a day without annoying them
The best times to send emails to increase your open rate
How to create variety in your messaging so your audience can't resist opening your emails
To See These Tactics In Action:

Click Here To Learn How To Apply An Email Marketing Strategy That Will Increase Engagement
To See The Transcript: 
Listen To Discover The Unique Email Marketing Strategy That Achieves A Double Digit Open Rate