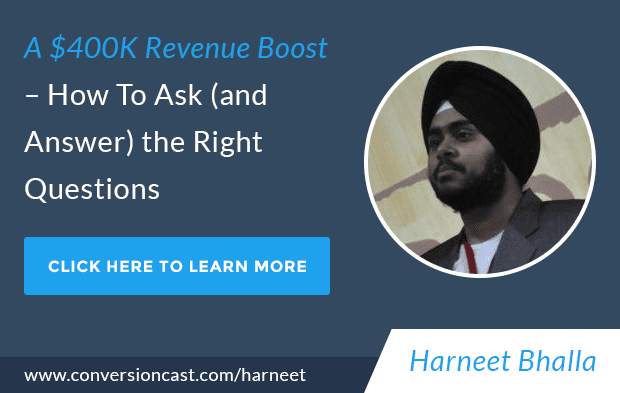 Note: The Exact Email Marketing Strategy That Turned Customer Objections Into Conversions Is Available For Download. 
Click Here To Download
Our Guest:
Harneet Bhalla is a marketing consultant, coach, and speaker who helps people establish and scale their online business to a achieve a freedom lifestyle. He assists clients in multiplying their revenue by implementing high performance strategies.
A Quick Preview of the Podcast:
How to contact & get a response from prospects that have been sitting on your email list
How to use customer objections to your advantage
The exact email strategy & sequence used to increase revenue and address concerns
To See These Tactics In Action:

Click Here To Learn How To Apply An Email Marketing Strategy Designed For Customer Objections
To See The Transcript: 
Listen To Discover The Exact Email Marketing Strategy That Boosted Revenue By $400K