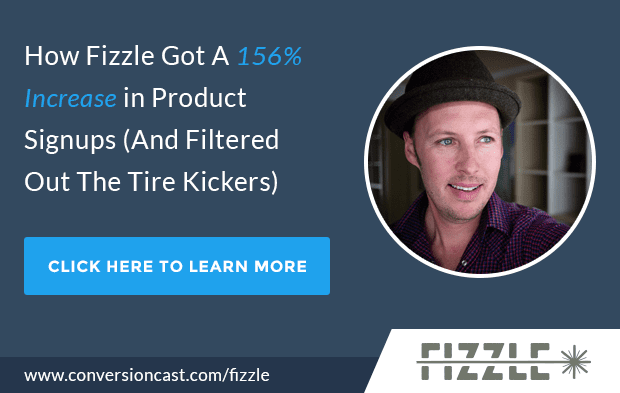 Note: The Exact Strategy Fizzle Used To Increase Qualified Signups Is Available For Download. 
Click Here To Download
Our Guest:
Corbett Barr is one of the Founders of Fizzle, a membership site that provides online training resources for entrepreneurs trying to build businesses on the web. Fizzle came about as a result of the work Corbett did for the past 5 years of building audiences and creating products online, such as Start A Blog That Matters, and coaching people to do the same.
A Quick Preview of the Podcast:
Why you should implement trial offers for online products
How to make people commit to your trial without it being free
Why $1 will prompt prospects to convert
To See These Tactics In Action:

Click Here To Learn Fizzle's Strategy In Increasing Qualified Prospects Through Special Offers
To See The Transcript: 
Listen To Discover How Fizzle Increased Signups & Conversions Using One Tactic