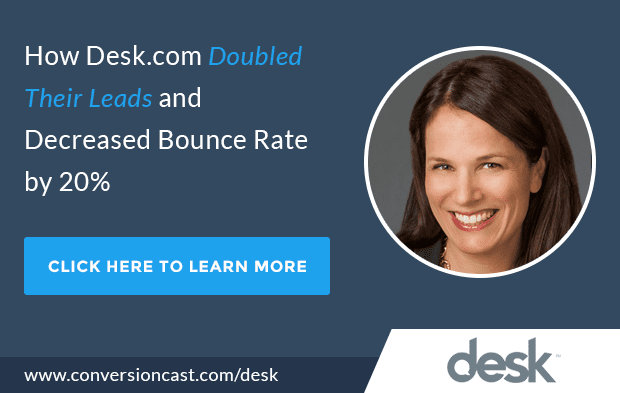 Note: The Exact Strategy That Will Help You Increase & Convert Your Leads Is Available For Download. 
Click Here To Download
Our Guest:
Sara Varni is the VP of Marketing of Desk.com, a Salesforce brand that serves as an all-in-one customer support app for fast growing companies. Desk.com has helped some of the hottest startups set up a customer service desk online in just a few hours. As VP of Marketing, Sara Varni oversees product marketing and messaging as well as campaigns.
A Quick Preview of the Podcast:
How to test messaging in your marketing materials without split testing your whole website
How to figure out who the person is that purchases your products/service
Why you should be testing in isolated online channels
To See These Tactics In Action:

Click Here To Learn How Desk.com Applied A Preliminary Marketing Strategy To Yield Significant Results
To See The Transcript: 
Listen To Discover The Exact Strategy Desk.com Used To Immediately Double Their Leads