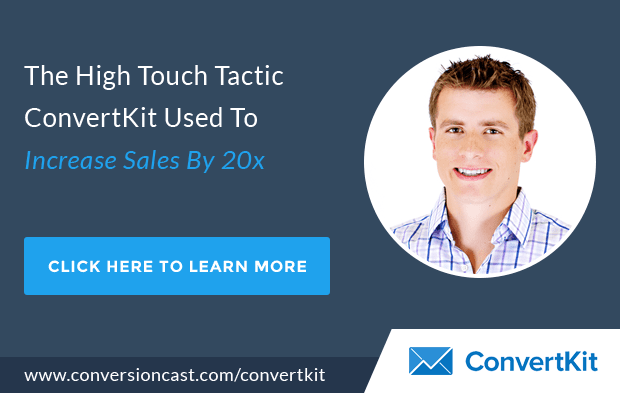 Note: The Exact Strategy ConvertKit Used To Increase Sales By 20X Is Available For Download. 
Click Here To Download
Our Guest:
Nathan Barry is a professional blogger who has written books on design titled The App Design Handbook and Designing Web Applications. He has also created online courses in the blogging arena and created a successful 6 figure blog in the process. He is the Founder of ConvertKit, which is an email marketing software-as-a-service company for professional bloggers that is described as having the power of Infusionsoft, but the ease of use of Mail Chimp.
A Quick Preview of the Podcast:
How to increase sales without web traffic
How to gain credibility with top dollar clients as a new business
The one approach that will turn your business around
To See These Tactics In Action:

Click Here To Learn How ConvertKit Rapidly Grew Their Business Using One Tactic
To See The Transcript: 
Listen To Discover The Simple Tactic That Increased ConvertKit's Sales By 20X