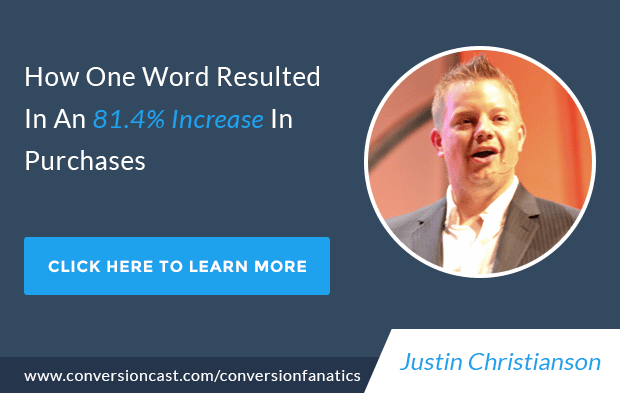 Note: The Exact Copy Method Conversion Fanatics Used To Increase Purchases Is Available For Download. 
Click Here To Download
Our Guest:
Justin Christianson is the Co-founder and President of Conversion Fanatics, a full service digital agency focusing on conversion rate optimization. Justin has over 13 years of experience in the digital marketing space and has worked on a myriad of campaigns where he has driven for significantly improved results backed by numbers.
A Quick Preview of the Podcast:
Why one word made a huge impact on an ecommerce store's success
How to apply the direct response method appropriately in the online space
How to increase conversions without large amounts of traffic
To See These Tactics In Action:

Click Here To Learn How Conversion Fanatics Positively Impacted An Ecommerce Store With One Word
To See The Transcript: 
Listen To Discover Why Changing One Word Significantly Increased Purchase Rate By 81.4%