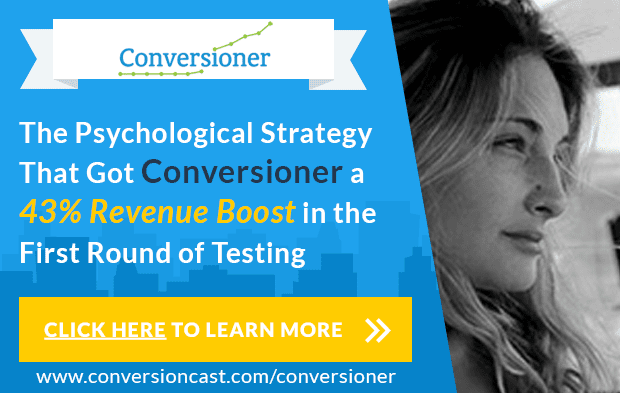 Note: The Psychological Strategy That Immediately Boosted Revenue by 43% for Conversioner Is Available For Download. 
Click Here To Download
Our Guest:
Talia Wolf is a conversion optimization expert, social media advisor & speaker. As CEO at Conversioner (http://conversioner.com) she is known for helping worldwide companies optimize their funnels & increase their revenue using emotional conversion optimization.
A Quick Preview of the Podcast:
How to design landing pages that will convert through emotional marketing
The 7 step strategy guide to optimize landing pages and yield favorable results
How to use images (correctly) to drastically increase revenue
To See These Tactics In Action:
Click Here To See The Step by Step Strategy Guide to Conversioner's 43% Revenue Increase

To See The Transcript: 
Listen To Discover How Conversioner Increased Revenue By 43% Through Psychological Strategy