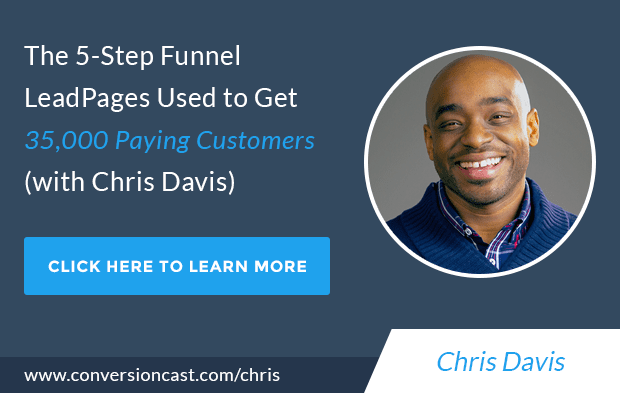 Note: The Exact Step By Step Funnel Strategy LeadPages Uses To Convert Is Available For Download. 
Click Here To Download
Our Guest:
Chris Davis is the Head of Marketing Automation here at Lead Pages. In this episode, he breaks down the process LeadPages uses for one of our top 3 conversion streams, webinars. Chris talks in depth about the systems leading up to LeadPages' success rate with this particular funnel and gives insight into setting up a winning conversion stream for your business.
A Quick Preview of the Podcast:
How to properly set up an opt-in system and follow-up sequence
Why Content Marketing is LeadPages' number one conversion tactic
"The Clincher Tactic"
To See These Tactics In Action:

Click Here To Learn How One Of LeadPages Funnels Contributed To Gaining 35,000 Customers
To See The Transcript: 
Listen To Discover LeadPages Funnel Strategy In Attaining 35,000 Customers