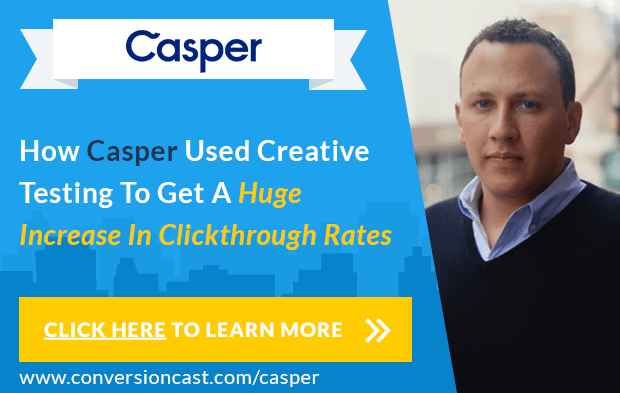 Note: The Exact Strategy Casper Used To Implement Creative Testing Is Available For Download. 
Click Here To Download
Our Guest:
Phillip Krim is CEO and one of the Co-founders of Casper (casper.com), a direct-to-consumer, lifestyle brand focused around sleep that launched 6 months ago. The Casper brand was built by reinventing how mattresses are designed, developed, and sold. They created innovative mattresses that were designed and researched in-house, and sell them exclusively online.
A Quick Preview of the Podcast:
How to lay a proper framework for testing
The two best methods to use when implementing a test
What you need to be aware of when creating online marketing materials
To See These Tactics In Action:

Click Here To See How Casper Used Creative Testing To Increase Their Click-through Rate
To See The Transcript: 
Listen To Discover The Creative Strategy Casper Used To Increase Click-through Rate