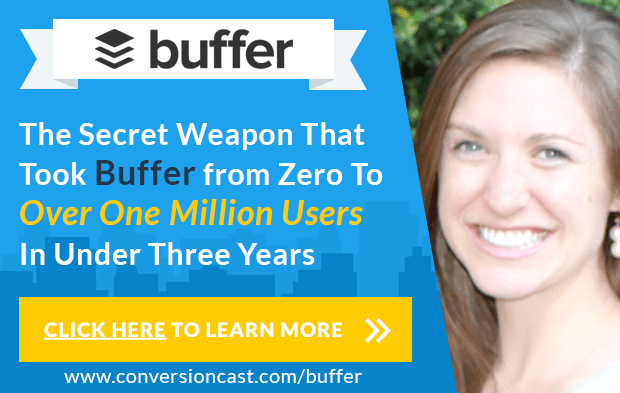 Note: The 3 Keys That Helped Buffer Achieve 1 Million Users Is Available For Download. 
Click Here To Download
.
Our Guest:
Carolyn Kopprasch is the CHO – Chief Happiness Officer at Buffer (http://bufferapp.com). Buffer is a social media productivity website and app that allows people to efficiently and seamlessly schedule content on various social media platforms. She is head of the Happiness Team that is dedicated to delivering a stellar customer service experience with their software.
A Quick Preview of the Podcast:
How Buffer uses customer service as a marketing tool
How to decrease the time it takes to respond to customer requests that will result in happier customers
3 practices that Buffer uses to achieve phenomenal customer service results
To See These Tactics In Action:
Click Here To See The Secret Weapon That Buffer Uses To Build & Maintain A Large Customer Base

To See The Transcript: 
Listen To Discover The Secret Weapon That Grows & Retains Customers