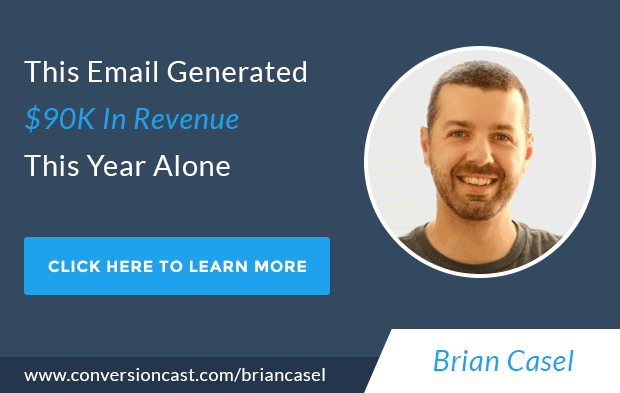 Note: The Exact Email Marketing Strategy Brian Used To Generate $90K In Revenue Is Available For Download. 
Click Here To Download
Our Guest:
Brian Casel runs Audience Ops, a content marketing company that provides a done-for-you blogging service for companies. The company recently released a WordPress plugin that easily allows people to add content upgrades to their blog. The plugin is found at contentupgrades.io. Besides running his company, Brian also teaches people how to build productized service businesses on his personal blog, casjam.com.
A Quick Preview of the Podcast:
How to create an automated strategy tailored to your audience
How to use content upgrades to multiply the number of subscribers to your list
The strategy you need to be using for the most success for your list
To See These Tactics In Action:

Click Here To Learn How Brian Used Email Copy & Strategy To Achieve $90K In Sales Revenue
To See The Transcript: 
Listen To Discover The Exact Strategy Brian Used To Generate $90K In Profit