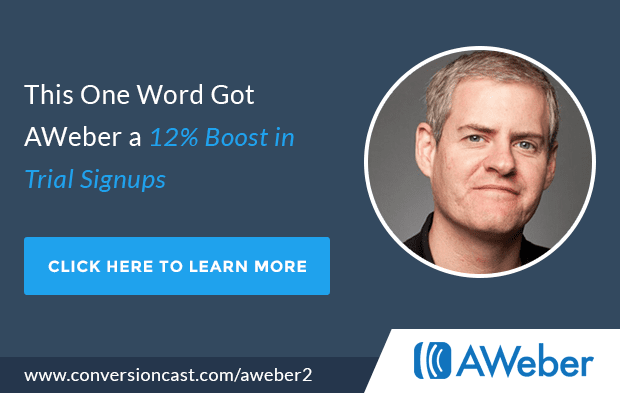 Note: The One Word Aweber Used In A Campaign That Increased Signups Is Available For Download. 
Click Here To Download
Our Guest:
Hunter Boyle is the Senior Business Development Manager at Aweber (aweber.com), the original provider of the auto-responder and one of the most used companies for email marketing services. Small businesses, entrepreneurs, and content marketers have been using Aweber since 1998. They help people grow their lists and businesses as well as increase their sales.
A Quick Preview of the Podcast:
How to tap into the psychology of your customer while conducting tests
Why you need to test subtleties in copy
How to implement a test centered around your "quick win" offer
To See These Tactics In Action:

Click Here To See How Aweber Used One Extra Word To Boost Their Trial Signups
To See The Transcript: 
Listen To Discover The Word That Got Aweber A 12% Increase In Signups