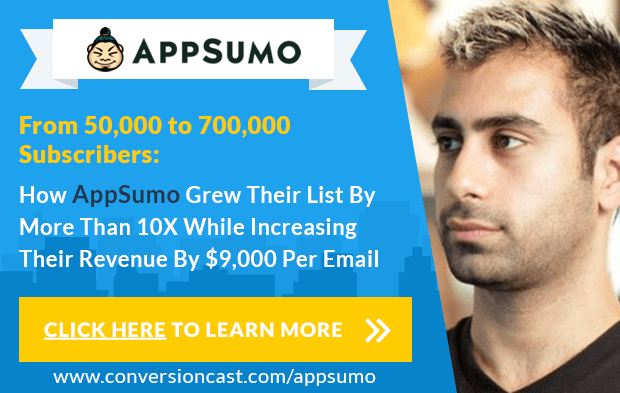 Note: The Caveman Voice Tactic that got AppSumo 10x more subscribers and $9,000 more dollars per email is available for download.
Click Here To Download It
.
Our Guest:
Neville Medhora is one of the copywriters of AppSumo (appsumo.com), a website that is described as Groupon for nerds. AppSumo promotes products for people that want to be more productive. Neville is a master wordsmith who increased AppSumo's engagement and revenue through great copywriting and teaches others to do the same at kopywritingkourse.com.
A Quick Preview of the Podcast:
The one tactic you need to use to effectively communicate with your email list.
How to write powerful copy that engages your readers and increases your revenue.
The 2 keys to focus on when writing to your list that makes readers want to open your emails time and again.
To See This Tactic In Action:
Click Here To See The Caveman Voice Tactic That Got AppSumo 10x More Subscribers And $9,000 More Dollars Per Email

To See The Transcript:
Listen To Discover How To Exponentially Build Your Email List and Increase Your Sales