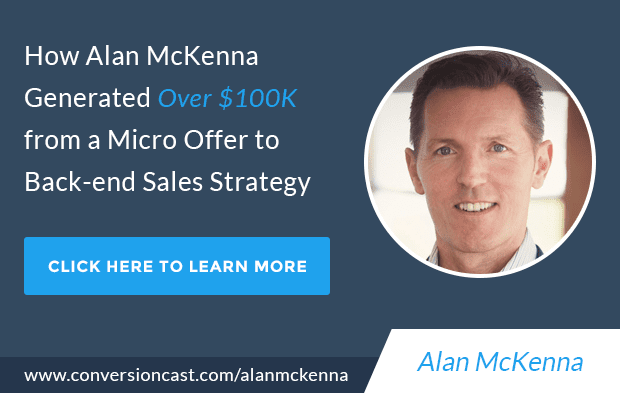 Note: The Exact Marketing Strategy Alan Used To Get $100,000 In Sales Is Available For Download. 
Click Here To Download
Our Guest:
Alan McKenna runs Business Acceleration Strategies, a company where he helps build 6 & 7 Figure Marketing and Sales Funnels for clients in personal development, business coaching, and information marketing. His expertise lies in funnel optimization strategies that small businesses or large scale enterprises can implement to dramatically increase sales.
A Quick Preview of the Podcast:
How to create an engaging and valuable micro offer
How to setup a sales funnel whether you're a solopreneur or enterprise
How strategy calls can be your primary revenue source
To See These Tactics In Action:

Click Here To Learn The Micro Offer Breakdown That Helped Alan Achieve $100K In Sales
To See The Transcript: 
Listen To Discover The Funnel Strategy That Turned Into $100K In Sales