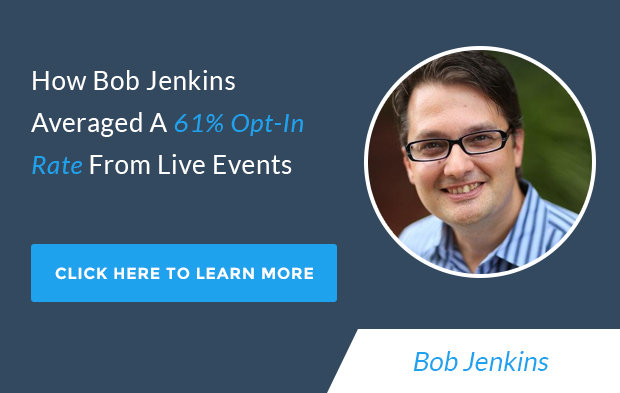 Note: The Simple Lead Tactic Bob Used To Average A 61% Conversion Rate Is Available For Download. 
Click Here To Download
Our Guest:
Bob Jenkins (Bob the Teacher) is the Manager of Marketing Education at LeadPages. He produces high quality courses and in-depth content to help business owners around the world  bridge the gap between digital marketing practices and offline efforts.
A Quick Preview of the Podcast:
How to create a free giveaway for a live event
How to get leads at a live event in an effective and efficient way
How to increase leads through one simple, technological tactic
To See These Tactics In Action:
 Click Here To Learn How Bob Averaged A 61% Conversion Using Only One Tactic
To See The Transcript: 
Learn How Bob Generated Significantly More Leads Using One Giveaway Tactic