"Landing page" is searched more than 90,000 times per month on Google. Do you know what the second most-searched landing page term is?
Some web travelers know when they arrive at a landing page, but many don't know the difference between a landing page and any other web page. Even some experienced marketers don't have a clear picture of exactly what makes a landing page a landing page. That's unfortunate because landing pages are an important part of virtually every digital marketing campaign.
The Rise of Landing Pages
Landing Pages Increase Lead Flow
We know that the more landing pages you use, the more leads you generate. HubSpot reported that you almost double your leads when you move from 15 to 16 landing pages, and you double that again when you go from 20 pages to 40.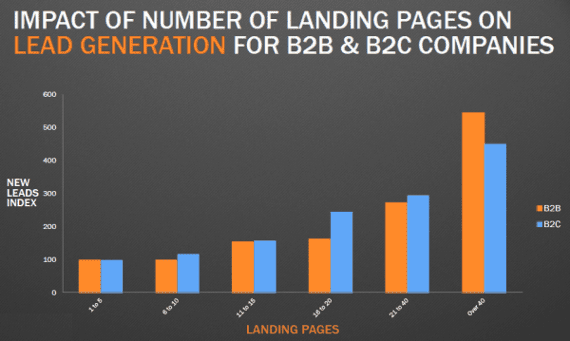 Creating more landing pages generates more digital real estate for you, which increases the number of conversion opportunities. And in turn, increases the likelihood of a conversion.
Read more "What's Next in Landing Pages: Patterns and Building Blocks for Successful Campaign Design"