By Kevin Raheja, Business Development and Affiliate Manager for LeadPages
This is a true story. Like many stories worth telling, this all started with a bet.
As a young man trying to find his calling in life, I decided I wanted some adventure.
Up until that point, I had always been utterly fascinated by the ocean. Coincidentally, I was also deeply saturated by fear at the thought of going anywhere near the ocean. I knew this needed to change. So I packed up my things and ventured out to a remote Island in the Aleutian chain.
For several years, I made a living as a commercial fisherman in Alaska. I spent my days hauling salmon, crab, halibut and cod into a boat.
I had no idea at the time, but I was actually picking up many useful marketing and sales principles, while I was wearing my orange Grundens.
I'll share some of those in this post. First, I need to tell you the whole story.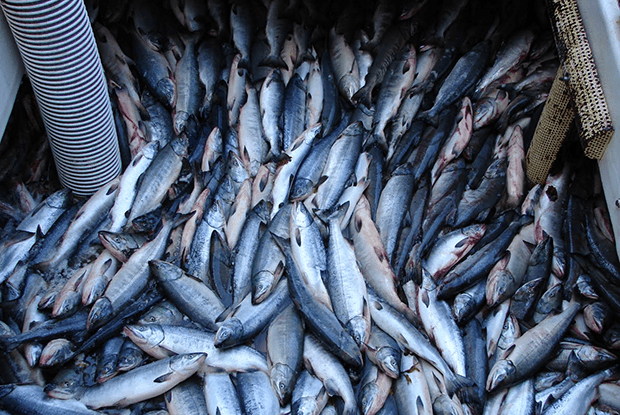 Yes, This Started With a Bet
It was the beginning of halibut season when I made the bet with my captain.
I looked him square in the eye and announced: "I bet I can sell our biggest fish for twice the valued rate." (At the time, the going rate for halibut was about $4.80 per lb.)
Of course, my captain laughed in my face. But he boldly agreed.
At that moment, I knew I'd do whatever it took to win this bet. So before we even began fishing, I started strategizing exactly how I was going to manage this.
Under normal circumstances, you sell halibut to processing plants, so they can ship your newly caught halibut as food.
But, that wasn't going to cut it in this case. I had to figure out a different way to sell this fish.
Creating Demand for My Non-Existent Halibut
One thing I knew I had to do was sell this fish before I caught it. Seafood has an inconveniently short shelf life. Selling fresh fish demands an expedited process.
So before I started fishing, I contacted the captains of four sports fishing boats nearby. The conversation with each captain went like this…
"I want you to have our boat's largest halibut of the season. I'm going to catch one so big, that if you buy it and use it in your marketing, it will drive customers to you because they'll want to catch one with you, just like it."
As far as I know, no one had tried doing this before.
All four captains were open to the proposal. From my perspective, I was just happy they knew who I was — and would be prepared to buy my product the next time they saw me.
So I left the conversation there, and went fishing.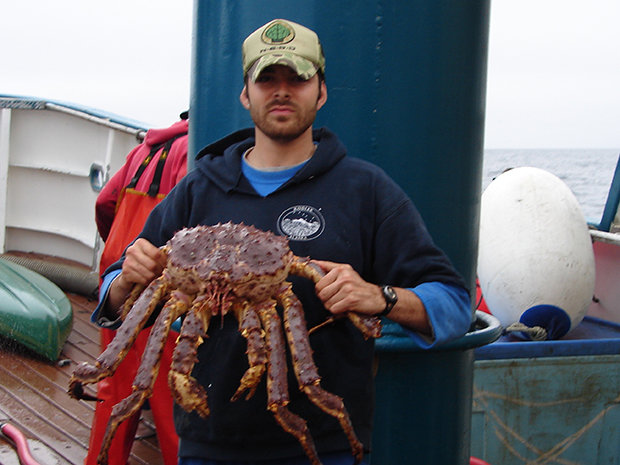 Finding the Supply for My New Buyers
After weeks of fishing I had what I needed.
We caught a 408 lb halibut. It was the biggest fish I've ever caught, and frankly the biggest I've ever seen. It was a miraculous specimen.
"This one, we're not selling to a processor," I told my captain.
When we got back to shore, I quickly contacted the four fishing captains that I had hopefully enticed into buying my up-until-then theoretical halibut.
All four captains were very impressed with the size of the fish that I had for them. I don't think any of them thought I'd come back with a beast that large.
None of these four captains wanted the others to have the prize, because they thought it would actually hurt their business if their competitors had it.
There was a bidding war, and the final price of the sale was $10,000. At the time, that was almost 5x the going rate for halibut — even one as rare as this.
The bet was won. My prize – the proceeds.
In hindsight, this experience taught me a great deal about the way business works and about successful marketing. Here are few things I learned in Alaska…
1. Market Before You Sell.
Marketing the halibut to the buyers before it was even available was critical.
I learned the value of getting pre-sale customer feedback. This allowed me to confidently proceed with my plan and positioned myself at top-of-mind with my buyers.
If you have ever noticed, we do this at LeadPages all the time.
As affiliate manager, it's part of my job to schedule webinars with our joint venture partners.
With every passing day, I help set up the pre-sales events that introduce so many business owners to what we have to offer here at LeadPages — while of course, providing incredible value.
This is a form of marketing before selling, that you may want to borrow for your own business.
2. Try a Nontraditional Approach.
This is the path least traveled by your competitors. It's also a unique enough proposition where you capture people's attention.
I'm a huge proponent of this. If it wasn't for my own nontraditional approach, I would never had had this story to tell you in the first place.
Here at LeadPages, we're constantly trying things that no one else does.
Just this week, we introduced you to a new pre-populating feature that allows you to automatically fill in a new subscribers' contact details on all your lead generation pages, if that subscriber has ever opted in for another LeadPages client's list.
That's huge. It makes it easier than ever for subscribers to join your lists, and we're doing it first.
We also did this in December when we were the first in our industry to introduce LeadBoxes. You can see an example of a LeadBox in action from our site below.
Later this month, we'll be doing this once again when we introduce you to our ConversionCast podcast. (Stay tuned for more details on that.)
3. This Is All About Connections.
Finally, I need to mention that the really big wins in businesses are all about relationships.
This story would never have happened if I had not reached out to the four most successful fishing captains in the area.
It wouldn't have happened if I didn't know who to contact — or I was too nervous or shy to reach out to them.
In the years since, I've used those exact same networking skills to build up affiliate partnerships at some of the biggest and most recognizable companies in the world. That's what I continue to do here at LeadPages to this very day.
Now It's Your Turn. 
Look at your own business right now.
What ways can you be marketing before you ask for the sale?
What non-traditional approaches can you try that would leave your competitors in the dust?
What connections do you need to make in your industry to make 2014 your best year yet?
While you're thinking, if those "connections" include LeadPages, I'd be happy to speak with you.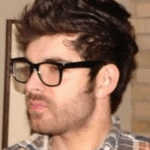 About the Author: Kevin Raheja has worked on Strategic Partnerships and Business Development at Cox Media, the Star Tribune, Groupon and has consulted for many fortune 500 companies. He's created partnerships with Coca-Cola, Uber, Target Corp, Whole Foods, Delta, Petco and others. He also sits on the advisory boards of several emerging startups. You can follow him on Twitter at @crabfisher.
If you're already an affiliate of LeadPages or you're interested in becoming an affiliate, you can contact Kevin at kevin@ave81.com.